Large Avalanche Blocks Road in JUNEAU
(JUNEAU, ALASKA)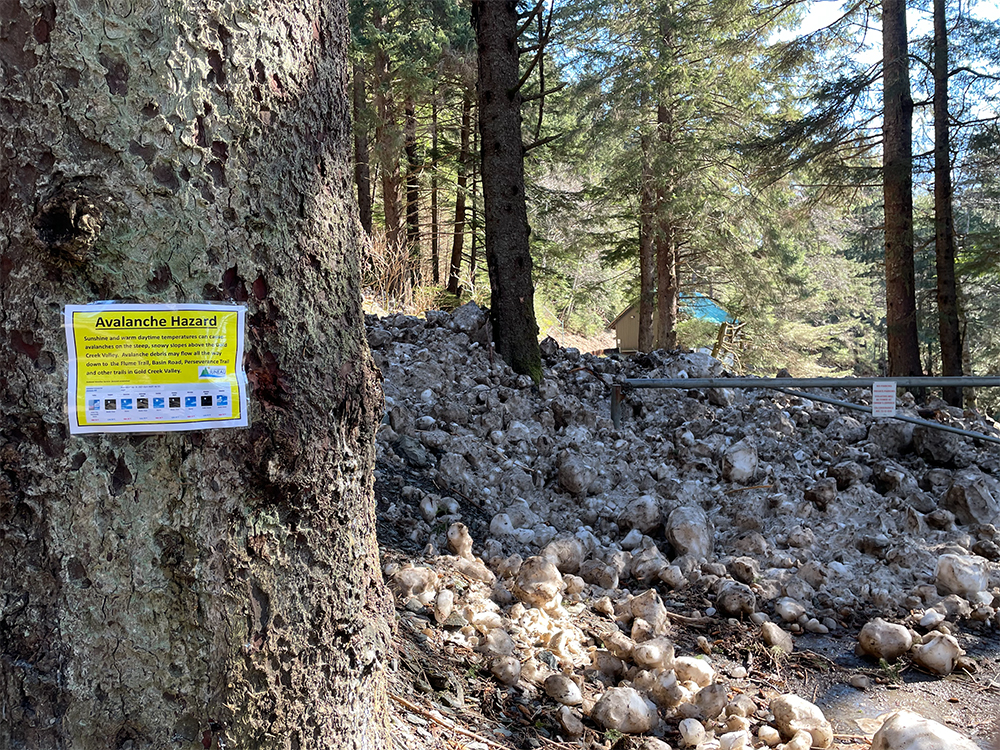 A large Avalanche came down sometime after 3 pm Friday and crossed the road at the southern entrance of the Flume Trail in Downtown Juneau. No one was reported hurt in the event but it did come close to two or three houses in the area.
The slide came down at a time when local experts are frantically warning people of the dangers that this year's avalanches pose. The late snow has created alarm amongst avalanche experts and even prompted the evacuation of some homes in the path of the Behrends Avalanche path. This was an unusual avalanche in that it took a seldom used path down the mountain through soe very old trees and crossed an area that one would normally be letting their guard down. Avalanche expert Bill Glude, who is in Skagway conducting avalanche work, said this avalanche would "enlighten those who think an avalanche can't happen in the forest."
Some others heard the sound of the avalanche coming down and said it sounded massive. The pictures are telling and the season for avalanches has just begun.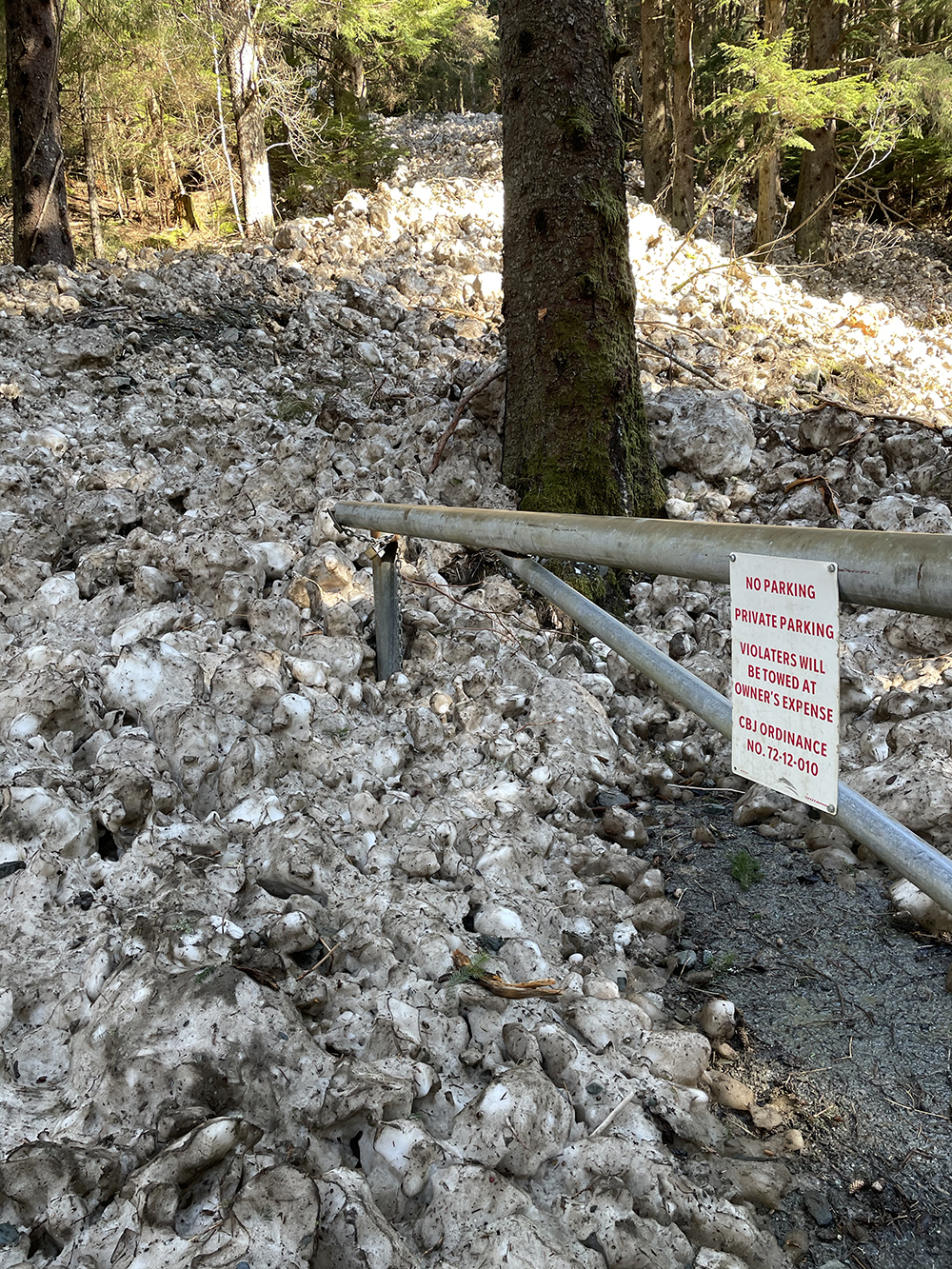 ©2021 Rowdy Dog Media
All rights reserved